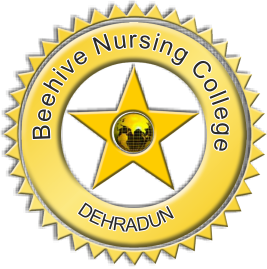 Welcome
About B.Sc. Nursing
BSc Nursing course is a bachelor's degree program that trains students in areas of critical care and incorporates values necessary to become nurses and midwives. The undergraduate program is of 4 years duration. Students will take part in classroom study, projects and assignments during the course.
Who should choose BSc Nursing?
Students interested in a career in healthcare can enrol in the BSc Nursing Course.
Candidates who want to work in the medical field as nurses, midwives, or assistants should take this course.
After completing a BSc Nursing programme, women will be able to stand on their own and become economically independent.
Candidates who are compassionate in serving patients and assisting doctors in their treatment may also be interested in the BSc Nursing programme.
Eligibilty
For admission into the B.Sc Nursing course, aspirants need to have passed the qualifying 12th Standard examination (10+2) and must have obtained a minimum of 45% marks in Physics, Chemistry and Biology taken together and passed in English individually. Candidates are also eligible from State Open School recognized by State Government and National Institute of Open School (NIOS) recognized by Central Government having Science subjects and English only. English is a compulsory subject in 10+2 for being eligible for admission to B.Sc. (Nursing). Additionally, all admissions will be based on state-level or university-level entrance exams.
Entrance test shall comprise of:
Aptitude for Nursing 20 marks
Physics 20 marks
Chemistry 20 marks
Biology 20 marks
English 20 marks
Minimum qualifying marks for entrance test shall be 50% marks.
Aspirants should be at least 17 years of age; the maximum age to apply for the B.Sc Nursing course is 35 years.
We are currently undergoing some exciting updates and improvements to our website! Our team is working hard to bring you a brand-new and improved user experience, with a sleek design and enhanced functionality.
We understand that you may be eager to see the finished product, but we assure you that the wait will be worth it. In the meantime, if you need assistance or have any questions, please don't hesitate to reach out to us via email or phone.
We apologize for any inconvenience this may cause, and we thank you for your patience and understanding. Our new website will be up and running soon, so be sure to check back frequently for updates.
Thank you for visiting us, and we look forward to serving you better in the near future!
Sincerely,
Beehive Nursing College
Dehradun
Email: nursing@beehivecollege.com
Phone: +91 81262 44444, +91 81262 66666